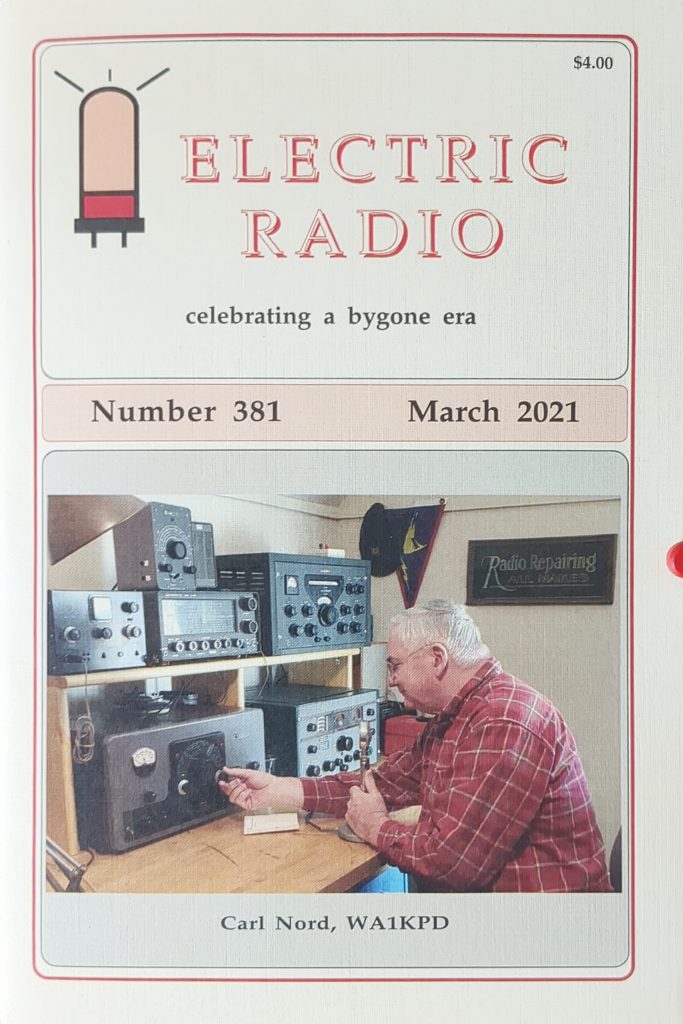 A while back, I was working on one of my old radios, and came across a reference to "Electric Radio" magazine. It was referring to an article about a device I was interested in. So I looked up the website, and the article was not available on the web, but they had back issues available, so I ordered the issue I was interested in.
I received the issue and was happy to get the information I was looking for, but read the whole issue and enjoyed it. Other projects ensued, and I found other references to the magazine. So I decided I might just as well subscribe, as it covers an area of ham radio I was interested in.
Then I purchased an HQ-100A that was the subject of two Electric Radio articles back in 2021, and I ended up ordering a few more older issues.
It is obviously a small outfit and probably a labor of love, but here is what is said about the magazine inside each front cover –
"Electric Radio™ is all about the restoration, maintenance, and continued use of vintage radio equipment."
Each issue usually has several articles about vintage equipment. Also a number of ads and classified ads for hard to find parts and components.
All-in-all, a very enjoyable magazine if you are interested in vintage equipment. Presently, they are on a 6 issues /year schedule. More can be found at https://www.ermag.com.
Please follow and like us: