I did some operating in the ARRL DX Phone Contest this past March. A few hours both on Saturday and Sunday. I did use my Ameritron AL-800 amp for a good part of it (600 Watts PEP), and my only antennas were a DX Commander for 40-10 (1/4 wave vertical) and a EFHW for 80 meters. I only did search and pounce, no CQ-ing.
See my post about it back in March here.
I thought since it was the most effort I had ever put into a DX contest, I would submit my scores, a first for me. With somewhere around 300 contacts and 137,256 points, it seemed respectable. Pretty sure i operated less than a quarter of the contest period. Even with that, after a while I just kept hearing stations I had already worked.
Since QST doesn't publish complete scores anymore in the printed magazine, I had to go to their online contest portal to see my results. They are still listed as RAW scores, not sure why as some scores published in QST already. For my category (single operator, high power) this is how I fared:
USA/Canada – 102nd place (out of 274)
Atlantic Division – 9th place (out of 19)
Call Area 2 – 11th place (out of 19)
Western NY – 3rd place (out of 6)
Not too bad for a rookie, up against many running 1.5 KW and monoband yagis on towers.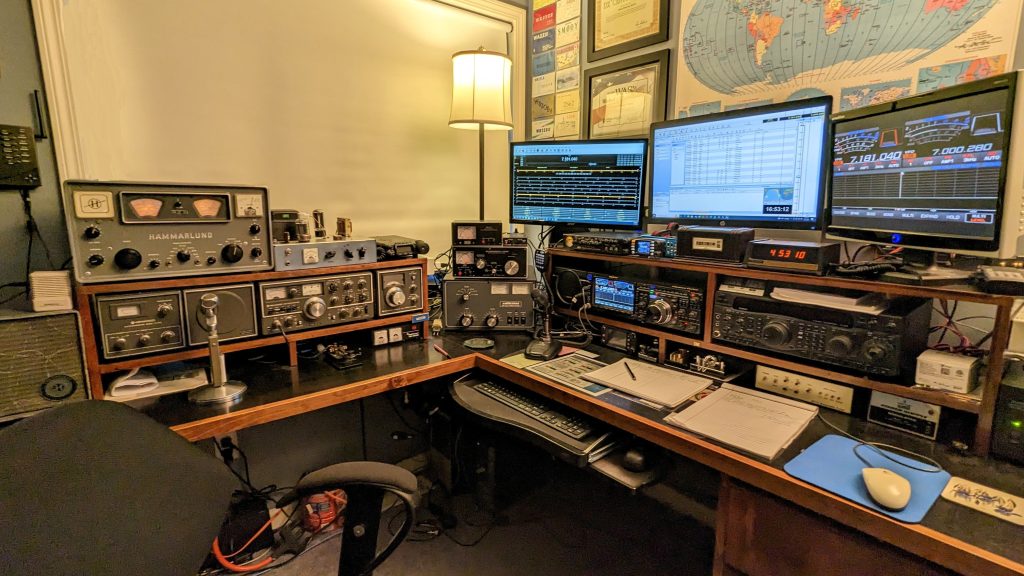 Please follow and like us: